1. Once you are moving, lift your tail, so you're not dragging it along. It slows you down. Be careful not to lift it too much. You will break your prop.
2. Use landmarks to give your position.
3. This is what you should see if you are winging up on someone's right side.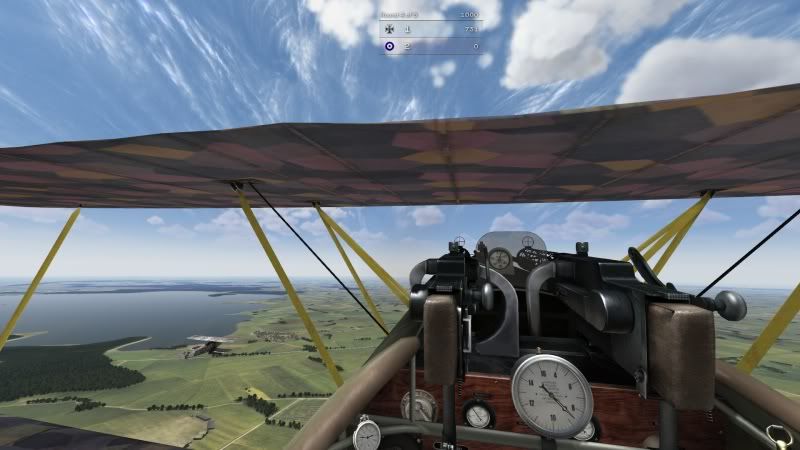 4. Spotting planes that are lower is more difficult.
Allied planes tend to be darker, so if a plane turns and its wings don't light up with sunlight, chances are it's allied. Mind you: not always conclusive !
5. Better is to start recognizing silhouettes.
6. Look for shadows on the ground.
7. Compare local time with GMT. Practice is always at 14:00 GMT.